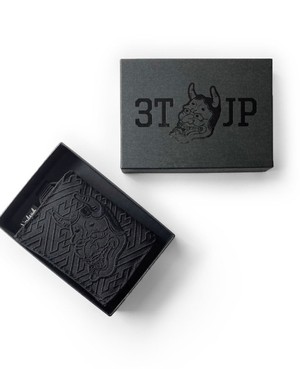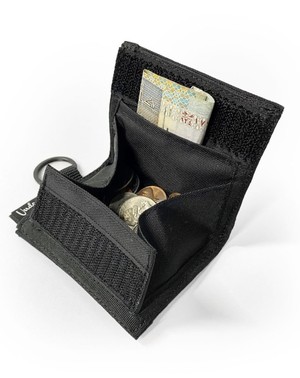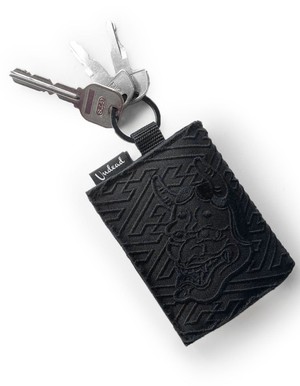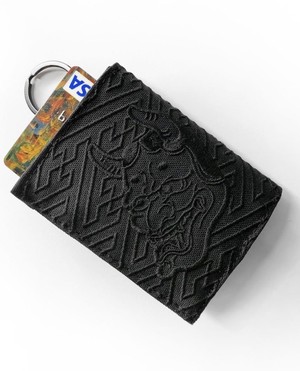 UNDEAD X THREETIDES / COIN & CARD HOLDER
製品名
UNDEAD x THREE TIDES / COIN & CARD HOLDER

寸法
約 75 x 95 mm

Size 75x95mm

素材
コーデュラナイロン CORDURA NYLON

価格
¥8,000-

日本製 / HANDCRAFTED IN JAPAN.

- - - - - -

日本を代表するライターの一人であるKRESSが手がけるハンドメイドブランド「UNDEAD」と、THREE TIDES の合作アイテム。
ハンドメイドカードコインケースにBLACK on BLACKで
三巴彫般若、総柄を刺繍を施した仕上がりとなっており、手触りの良いアイテムです。
コーデュラナイロン生地は、耐久性、耐水性に優れており、インサイドポケット、キーリングが付属。
ミニマムに完成されたベストな製品となっております。

Disclaimer:

The client's residential country import duties, customs tax and charges are not included on the THREE TIDES TATTOO item(s) price or overseas shipping fee.

The import duty, customs tax and additional charges are the client's responsibility only.

Before finalizing your purchase, please confirm with your country's customs office to determine the value of the additional tax on the international goods sent from abroad.

The charges listed above are for international shipping only and are usually collected by the package delivery company.

Please do not confuse these additional charges with THREE TIDES TATTOO shipping fee and/or tax. THREE TIDES TATTOO shipping fee and/or tax will always be included on the total value of the purchase.
*This item will be delivered on 9/19(Sun) at the earliest.
*Tax included.
*Additional shipping charges may apply, See detail..
About shipping fees
The shipping fee for this item varies by the shipping method. Customers can choose the shipping method at time of purchase.
Yamato Transport

Your delivery status can be checked online.

Regional setting

Letter-Pack

Your delivery status can be checked online.

Shipping Fees are the same all over country inside Japan ¥500
EMS

This shipping supports package tracking and compensation for damages.

Shipping Fees are the same in all countries outside Japan ¥3,000